Published on 30 November 2012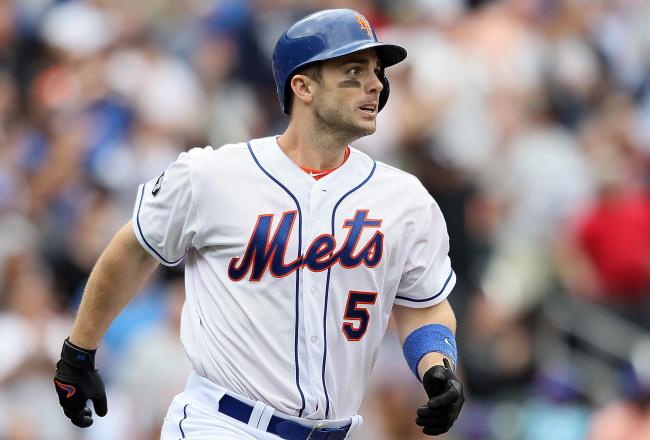 75 – Number of days until pitchers and catchers report
121 – Number of days until Opening Day
47 – Number of days until Opening Day of the California Winter League
So much for waiting for the MLB Winter Meetings in Nashville for teams to start spreading the holiday cheer and tons of cash. The calm before the storm has brought quit a bit of action this weeks and odds are good that we will see a few more. Could Zack Greinke be wearing Dodger Blue? Will A.J. Pierzynski join Greinke for a Dodger Dog in Chavez Ravine? Christmas shopping for free agents in a hell of alot of fun to watch so let the good times roll.
There is always that "surprise" team that comes out of nowhere to sign a big free agent. Who will it be this year? My pick - Washington Nationals.
David Wright is not going anywhere. Wright and the New York Mets agreed on a eight-year $138 million deal. This contract makes Wright the highest paid Met of all time. So is R.A. Dickey next?
Jon Heyman of CBS Sports is reporting that the Los Angeles Dodgers are suitors for free agent catcher A.J. Pierzynski. Let's not forget that Ned Colletti almost signed Pierzynski as a free agent two years ago for the catcher resigned with the White Sox.
The Dodgers met with Zack Greinke and his representatives yesterday at Dodgers Stadium. Neither side is saying much. The Rangers remain in the mix and now the Washington Nationals have jumped into the discussion.  Two years ago, Greinke rejected a trade from the Kansas City Royals to the Nationals because he did not think the Nationals were a good team. But, times have changed in Washington and if the Nationals were to get Greinke, the Nats rotation may be the best in baseball: Gio Gonzalez, Stephen Strasburg, Jordan Zimmerman, and Greinke. In the end, I think Greinke ends up back in the National League.
The Washington Nationals acquired Denard Span from the Minnesota Twins on Thursday in exchange for minor league right-hander Alex Meyer. This trade makes a lot of sense for the Nationals because their top prospect Brian Goodwin, who I saw play in the Arizona Fall League, is probably a couple years away from making an impact on the major league level and Span will be a good fit until Goodwin is ready.
The Pittsburgh Pirates and Russell Martin agreed on a two year $17 million. Martin hit .211 last year, but he does provide a defensive presence behind the plate.
The Kansas City Royals and Felipe Paulino agreed to a one-year, $1.75 million deal with the Royals on Thursday, avoiding arbitration.
The Kansas City Royals have also reached a one year deal with 2B Chris Getz for $1.05 million.
Adam LaRoche and the Boston Red Sox have engaged in talks. LaRoche wants a three-year contract and the Washington Nationals seem unwilling to give LaRoche more than two years.